How to guide your client with Reevo 360
We will create a 360 degree virtual reality view of your properties so as you can show people around without physically going there!
While speaking to a potential buyer on the phone, you will send them a link to the tour of the property and connect your screen with theirs.
You will then guide the client around the property, as if viewing in person. Multiple people, in different locations can take part in the online viewing, enabling you to show a property to many more people, irrelevant of where they are situated.
All of this will happen, without disturbing the vendor or having to leave your office.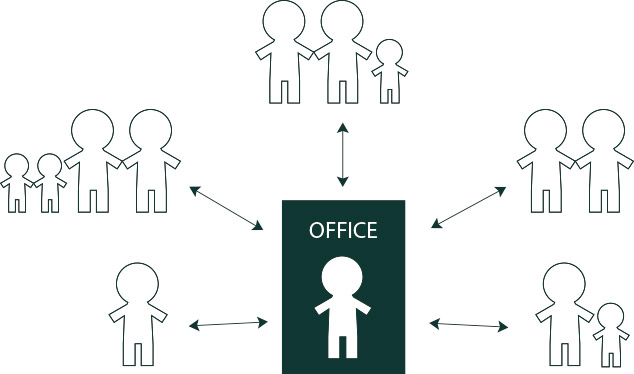 In a few minutes you can guide a client around a property while it looks it's best, only needing to bring them to view in person to close the sale!
3 simple steps to a virtual viewing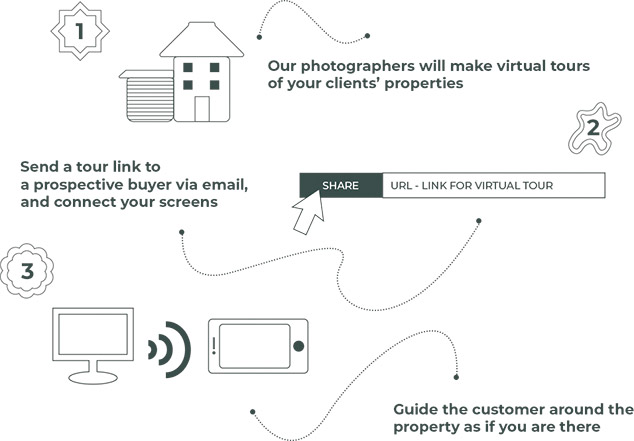 For more information on Reevo 360

Call: 020 3633 4055